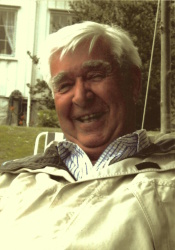 The biological products from TILCO Biochemie GmbH, Reinfeld, Germany is marketed and sold in Scandiavia by NORALGIN by Eilif Pettersen Tiller. The Products have been in use in Norway since 1992.

NORALGIN markets TILCO's alginate products in Scandinavia in addition to consulting in connection with the use of the various products.

We work in the following areas:
Consulting
Soil analysis
Establishing soccer- and golf courses
Rehabilitation of soccer- and golf courses
Maintenance of soccer- and golf courses
Re-vegetation of nature areas
Securing road shoulders
Park areas
NORALGIN
Hesnesveien 97, Eskedal
4885 Grimstad, Norway
Mobile: 92088091
E-post:
post@a-e-t.no

For more information:
---------
50 years of ground-breaking work has led to
TILCO Biochemie GmbH

being awarded the presitigious
SCHMIDT- RØMHILD
TECHNOLOGY AWARD 2007
by the German government.
The Department of Science, Industry and Transport in Schleswig-Holstein awards in cooperation with the oldest publishing house in Germany innovation awards to companies and prsons who have developed technology within areas as Industry/Computing and Agronomy/Farming.
The Innovation Award for Agronomy/Farming was awarded
TILCO Biochemie GmbH
in Lubeck November 1st 2007 by
Norbert Beleke, Publisher at Schmidt-Rømhild Publishing House,
and
Dietrich Austermann, Minister of Science, Industry and Transport
The winners are chosen by a committe of leading scientists.This year 12 companies were nominated.
The price for Agronomy/Farming was awarded TILCO Biochemie GmbH. This award has been handed out for 20 years and is of great significance for the winning company. The award is an expression of recognition and is followed by efforts of establishing the winning company's products in the market. This award has during the years shown itself as a positive turningpoint for the companies awarded this honor..
……………………………
TILCO Biochemie GmbH has also in France received great attention in 2007 because of its work and success in developing and utilizing biological products.
The scientific research in France was carried out by CNRS
(The National Scientific Research Institute), which is financed financed by the French Department of Research.
The Ministry of Agriculture in Elsass also nominated TILCO for the 1. place in a competition between 800 firms.
The French concern GAZ DE FRANCE awarded TILCO BioChemie its award for long-standing and future-oriented research and development of biological products.